Recommendations for volume augmentation and rejuvenation of the face and hands with the new generation polycaprolactone-based collagen stimulator (Ellansé)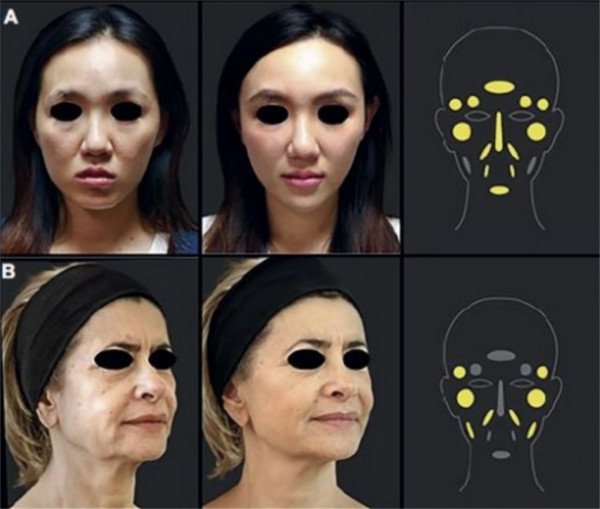 ---
REVIEW
Recommendations for volume augmentation and rejuvenation of the face and hands with the new generation polycaprolactone-based collagen stimulator (Ellansé®)
Authors
de Melo F, Nicolau P, Piovano L, Lin SL, Baptista-Fernandes T, King MI, Camporese A, Hong KK, Khattar MM, Christen MO
---
The range of fillers currently available for soft-tissue augmentation is constantly expanding. The latest advances in filler technology include collagen biostimulators that exert their esthetic effect by promoting neocollagenesis. One such product is the next-generation collagen biostimulator (Ellansé) that demonstrates properties as yet unseen in soft-tissue fillers. It is composed of polycaprolactone (PCL) microspheres in an aqueous carboxymethylcellulose gel carrier. Given its specific characteristics and the number of areas that can be treated with this innovative product, experts' recommendations were deemed necessary and are therefore presented in this paper with a specific focus on the indications, treatment areas and procedures as well as injection techniques.
Methods:
A multinational, multidisciplinary group of plastic surgeons and dermatologists convened to develop recommendations with a worldwide perspective. This publication provides information on the specific characteristics of the product and focuses on the recommendations on the injection techniques.
Results:
Recommendations on injection techniques are provided for the upper face, mid-face and lower face and zone by zone for each of these areas, as well as hands. Based on the particular anatomy of each area, the focus is on the techniques and devices of injection and the volume and depth of injection. The information is tabulated, and photos are presented for illustration.
Conclusion:
These recommendations provide a guideline for physicians who wish to perform safe and efficacious treatment with the PCL collagen stimulator for face and rejuvenation with volume augmentation.