IPAM 2020 | 05.06.20 Milan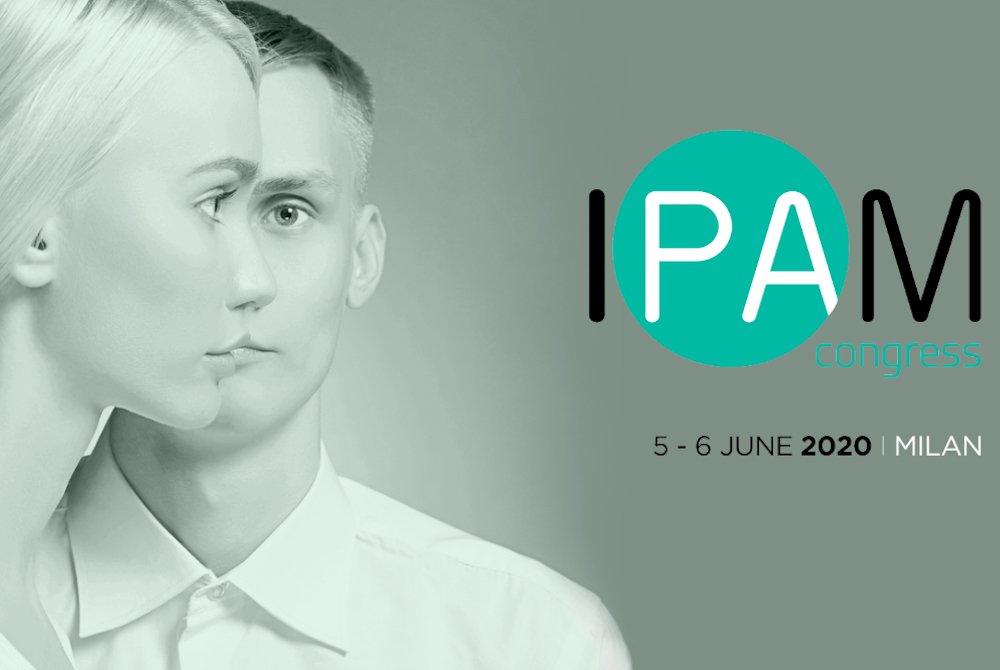 IPAM 2020
INTERNATIONAL PRACTICAL AESTHETIC MEDICINE CONGRESS
5 – 6 JUNE 2020
Humanitas Congress Center
Via Alessandro Manzoni 56/113
Rozzano
MILAN
---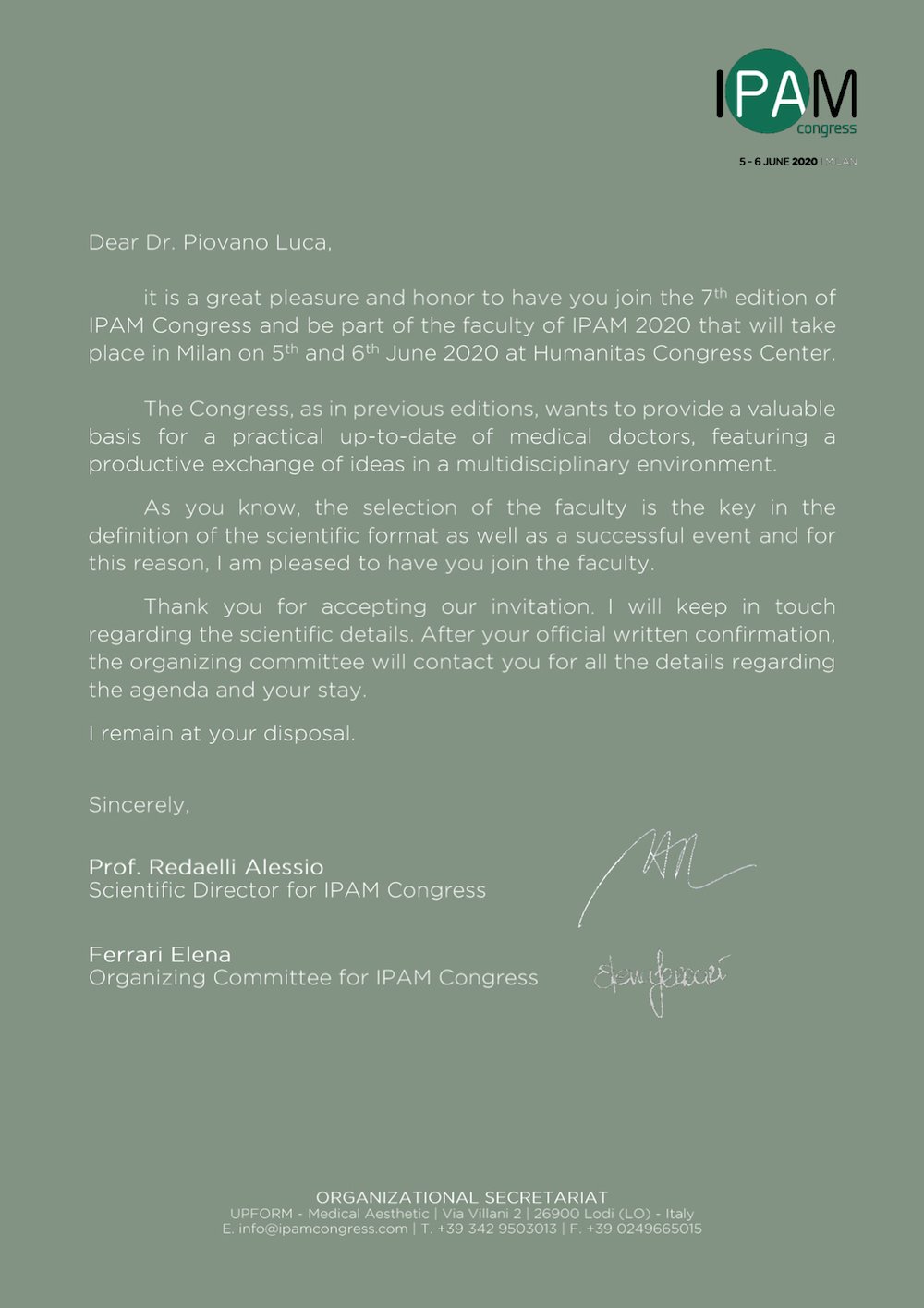 IPAM 2020
INTERNATIONAL PRACTICAL AESTHETIC MEDICINE CONGRESS
International congress IPAM's main goal is providing updates and teaching the techniques in the field of aesthetic medicine.
It is addressed to aesthetic dotors, cosmetologists, plastic surgeons, dermatologists and all the people involved.
Our congress takes place every year in June in Milan and it is organized by UPFORM Medical Aesthetic.
IPAM congress wants to provide a valuable basis for up-to-date of aesthetic doctors, featuring a productive exchange of ideas in a multispecialty environment.
Congress attendees have the chance to benefit from scientific exchange during either the formal activities or the informal meetings with colleagues from different backgrounds.
---
TOPICS
Aesthetic and functional dentistry
Aesthetic gynecology
Anatomy
Botulinum Toxin A
Clinical dermatology
Complications in aesthetic medicine
Elderly patients
Hair restoration
Lasers
Mesotherapy and needling
Millennial patient
Peelings
Regenerative medicine
Reabsorbable fillers
Suspending devices
A simultaneous translation in Italian, English and Russian is provided throughout the event.
---
FACULTY – SPEAKERS THROUGH THE YEARS
ASCHER BENJAMIN – France
ASTAKHOVA OLGA – Russia
ASTOLFI GIORGIO – Italy
ATAMANOV VASSILY – Russia
BATTISTELLA MELANIA – Italy
BENEDETTO ANTHONY – Usa
CHEBOTAREVA JULIA – Russia
DEPREZ PHILIPPE – Spain
DIASPRO ALBERTO – Italy
FORESTIERO CINZIA – Italy
GAVASHELI LIYA – Russia
GRUZDEV DENIS – Russia
GUBANOVA ELENA – Russia
HOLOD OLEKSANDER – Ukraine
IACHINI ELEONORA – Italy
IKONNIKOVA EVGENIYA – Russia
KOBALADZE NINO – Russia
KRAMER EYAL – Israel
KRASNOSELSKIH MAKSIM – Russia
KRUGLIK EKATERINA – Russia
KRUGLIK SERGEY – Russia
LEBBAR NOURA – Italy
LUKYANAU ALIAKSANDR – Belarus
MAKHLIN ALEKSANDR – Russia
MANTUROVA NATALIA – Russia
MARUSZA WOJCIECH – Poland
MASOLINI PIERCARLO – Italy
PARSAGASHVILI ELENA – Russia
PETIT PHILIPPE – France
PIOVANO LUCA – Italy
PIZZAMIGLIO ROBERTO – Spain
POTEKAEV NIKOLAI – Russia
REDAELLI ALESSIO – Italy
REZNIK ANNA – Russia
ROMEO FRANCESCO – Italy
SABAN YVES – France
SALTI GIOVANNI – Italy
SANCHES ELENA – Russia
SAROMYTSKAYA ALENA – Russia
SHAROVA ALISA – Russia
SHAROVA TATYANA – Russia
SMIT RIEKIE – South Africa
SULAMANIDZE KONSTANTIN – Georgia
VASILIEV IGOR – Russia
VIEL MAURIZIO – UAE
ZHABOEVA SVETLANA – Russia
---
LOCATION