Download PDF
IMCAS ANNUAL WORLD CONGRESS 2020
IMCAS SURGERY
LIVE AESTHETIC SURGERY COURSE
Plastic Surgery & Surgical Anatomy
JAN 30 TO FEB 1
PALAIS DES CONGRES PARIS
---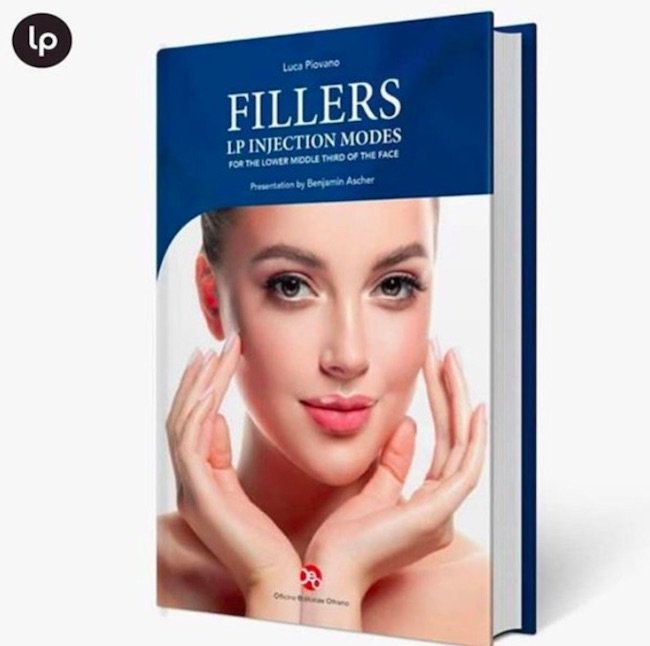 Vi ricordiamo che come di consueto AICPE parteciperà all'annuale Congresso Internazionale IMCAS che ti terrà a Parigi dal 30 gennaio al 1° febbraio 2020.
Di seguito la presentazione di IMCAS.
Following the huge success of its 21st edition, IMCAS returns home to Paris to host the 22nd edition of the Annual World Congress from January 30 to February 1, 2020 at the Palais des Congrès.
The highly anticipated annual congress already has 11,000 expected attendees and 280 exhibitors, with over 800 international speakers leading 265 scientific sessions in 14 rooms.
LIVE dissections, LIVE surgeries and LIVE debate for surgeons' eyes only, IMCAS is proud to present again the most-sought-after Live Aesthetic Surgery Course. Led by some of the most renowned experts and endorsed by key European and international surgical scientific societies, IMCAS Live Surgery Course provides 3 days of in-depth learning for plastic surgery and surgical anatomy with topics such as:
Scarless Breast Reduction
Nymphoplasty
Gliding Brow Lifting & Scarless Facelift
Push Down Rhinoplasty
Penile Augmentation
and many more!
Don't miss out on this great opportunity to further your learning and training.
IMCAS Annual World Congress 2020 amounts to be the ultimate not-to-be-missed educational conference. Register now and benefit from the early bird rate before November 29, 2019. For a hassle-free congress preparation, get the "All-Inclusive" Badge and benefit from special hotel reservation rates. It's badge and hotel in one easy package.
We look forward to welcoming you in Paris!
---
PROGRAM
THURSDAY 30 JANUARY 2020
8:30
10:30
Preservation rhinoplasty
S081, S082
8:30
9:30
Diagnosis & patient evaluation
S089
8:30
18:30
Open Stage talks
S113 TO S120
8:30
10:30
Clinical dermatology: hidradenitis suppurativa – Verneuil's disease
S017, S018
8:30
10:30
CO2 lasers: the gold standard for acne scars and scars
S009, S010
8:30
18:00
VIP room: Lounge & Scientific area – Neauvia Experience
NEAUVIA HOSPITALITY SUITE: ROOM 152
8:30
9:30
Minimally invasive aesthetic treatments: Eastern Europe update
S041
8:30
18:00
Training Village: Expert meeting & discussion – Thursday, Jan 30: 15:00- 16:00 Viscoderm Hydrobooster: One year of hydro-stretching experience – Friday, Jan 31: 11:30 – 12:30 Lips Volution: Natural volumization with Aliaxin LV
IBSA FARMACEUTICI ITALIA HOSPITALITY SUITE: ROOM 243
8:30
10:30
Peelings
S057, S058
8:30
9:30
Body surgery
S073
8:30
9:30
Female genitalia: cultural practices
S097
8:30
18:00
Beyond aesthetic procedure: how to respect the skin's ecosystem before and after the treatment
BIODERMA / NAOS HOSPITALITY SUITE: ROOM 353
8:30
9:30
The future of aging science & aesthetics
S049
8:30
9:30
Contributed talks – Digital power in professional business
S025
8:30
9:30
Cadaver workshop: superficial echographic facial anatomy
S001
8:30
18:00
Slim face sculpting: Agnes is an effective RF microneedling device for slim face sculpting
AGNES MEDICAL TRAINING LAB: ROOM 326 + 327M
8:30
18:00
Amino Acid Replacement Therapy – Understand the role of Amino Acid Replacement Therapy in skin rejuvenation and preparation for synergic effect with other aesthetic procedures
PROFESSIONAL DERMA SA TRAINING LAB: ROOM 361
8:30
18:00
1. Scar Treatment: aesthetic scar reductions where procedural depth and speed is customised 2. Pigmentation: delivering innovative and successive results whilst respecting melanocyte inegrity 3. Hypopigmentation/Vitiligo: activation and migration of healthy melanocytes to enable successful
DERMAPENWORLD TRAINING LAB: ROOM 322 + 323M
8:30
18:00
Masterclass A – Sunekos algorithm for face. A new protocol for all ages. Masterclass B – Sunekos 200 special applications: periocular area and forehead. – New Sunekos Body: a new injectable for arms laxity, inner thigh and stretch marks.
SUNEKOS TRAINING LAB: ROOM 330 + 331M
8:30
18:00
In vivo changes depending on the types of threads used – Volume replacement by mesh threads and lifting by mold thread (with demo videos)
HEALUX TRAINING LAB: ROOM 332 + 333M
8:30
18:30
Webinar recording
IMCAS ACADEMY – WEBCAST 1
9:10
10:30
Live Demo – Threads
S105, S106
9:30
10:30
Conventional vs new treatments for androgenetic alopecia
S090
9:30
10:30
Chin & submental area: minimally invasive combined approach
S042
9:30
10:30
Breast plasty & beautification
S074
9:30
10:30
Improving sexual function & genital aesthetics: non-invasive treatments
S098
9:30
10:30
Product analysis: toxins
S050
9:30
10:30
Contributed talks – Managing clinic & patient
S026
9:30
10:30
Cadaver workshop: threads
S002
10:30
12:30
Body shaping & cellulite
S035, S036
10:30
11:30
Rhinoplasty – Tip surgery refinements
S083
10:30
11:30
New developments in other alopecias: alopecia areata & scarring alopecia
S091
10:30
12:30
Clinical dermatology: active acne
S019, S020
10:30
12:30
Skin cancer & photorejuvenation: the impossible equation
S011, S012
10:30
11:30
Industry symposium
S043
10:30
11:30
Industry symposium
S059
10:30
11:30
Industry symposium
S067
10:30
11:30
Breast reconstruction
S075
10:30
11:30
Regenerative medicine for the genital area
S099
10:30
11:30
Industry symposium
S107
10:30
11:30
Product analysis: peelings
S051
10:30
11:30
Contributed talks – Regenerative medicine
S027
10:30
11:30
Cadaver workshop: periorbital injections
S003
11:30
12:30
Live Aesthetic Surgery – 1 year later
S084
11:30
12:30
PRP & stem cells for alopecia
S092
11:30
12:30
Hands rejuvenation
S044
11:30
12:30
Industry symposium
S060
11:30
12:30
Industry symposium
S068
11:30
12:30
Breast surgery recent techniques
S076
11:30
12:30
Vaginal tightening: updates
S100
11:30
12:30
Industry symposium
S108
11:30
12:30
Product analysis: HA
S052
11:30
12:30
Contributed talks – Filler injections
S028
11:30
12:30
Cadaver workshop: temple & forehead injections
S004
12:30
14:00
LUNCH BREAK
14:00
16:00
Industry symposium
S037, S038
14:00
16:00
Breast surgery consensus: BIA-ALCL & breast augmentation
S085, S086
14:00
16:00
Surgical FUE, FUT hair restoration
S093, S094
14:00
15:00
Clinical dermatology: benign pigmented lesions
S021
14:00
15:00
Industry symposium
S013
14:00
15:00
Industry symposium
S045
14:00
15:00
Industry symposium
S061
14:00
15:00
Industry symposium
S069
14:00
15:00
Face surgery
S077
14:00
15:00
Labiaplasty & vulvalift: which technique?
S101
14:00
16:00
Industry symposium
S109, S110
14:00
15:00
Product analysis: threads
S053
14:00
15:00
Target Course – Toxins
S029
14:00
15:00
Cadaver workshop: mid & lower face
S005
15:00
16:00
Clinical dermatology: vascular lesions
S022
15:00
16:00
Industry symposium
S014
15:00
16:00
Industry symposium
S046
15:00
16:00
Industry symposium
S062
15:00
16:00
Industry symposium
S070
15:00
16:00
Long & short nose
S078
15:00
16:00
Dermatologic conditions of vulva area: what are the solutions?
S102
15:00
16:00
Product analysis: epilatory lasers & IPL
S054
15:00
16:00
Contributed talks – Botulinum toxins
S030
15:00
16:00
Cadaver workshop: nose injections
S006
16:30
17:30
Industry symposium
S039
16:30
18:30
Orbit surgery battle of clinical cases
S087, S088
16:30
17:30
Preventing complications in hair transplant
S095
16:30
18:30
Clinical dermatology: melasma
S023, S024
16:30
17:30
Industry symposium
S015
16:30
18:30
Video Course – Lasers & EBD
S047, S048
16:30
17:30
Industry symposium
S063
16:30
17:30
Industry symposium
S071
16:30
17:30
Industry symposium
S079
16:30
17:30
IMCAS Alert – Genital complications
S103
16:30
17:30
Industry symposium
S111
16:30
17:30
Product analysis: non-invasive body tightening & bodyshaping
S055
16:30
17:30
Regulations: emerging challenges for new injectables
S031
16:30
17:30
Cadaver workshop: lip & chin injections
S007
17:30
18:30
What's new in minimally invasive treatments
S040
17:30
18:30
What's going on in the future for hair restoration?
S096
17:30
18:30
IMCAS Alert – Lasers & EBD complications
S016
17:30
18:30
Industry symposium
S064
17:30
18:30
Reshaping the nose with threads
S080
17:30
18:30
Reconstructive & plastic vaginal surgery
S104
17:30
18:30
Industry symposium
S112
17:30
18:30
Cutaneous echography – Which device?
S056
17:30
18:30
R&D
S032
17:30
18:00
Cadaver workshop: female genital injections
S008
18:00
18:30
Cadaver workshop: male genital HA injections
S008 BIS
18:00
19:00
RDV ISAPS / IMCAS
---
FRIDAY 31 JANUARY 2020
8:00
9:00
Toxins: the new emotional drug?
S161
8:00
10:00
Live Aesthetic Surgery – Preservation rhinoplasty / Scarless facelift: GBL
S201, S202
8:00
10:00
Psoriasis
S137, S138
8:00
10:00
Tips & tricks in cosmetic & aesthetic dermatology
S129, S130
8:00
9:00
Skin aging applied research
S153
8:00
10:00
Rheological and biophysical properties of fillers
S169, S170
8:00
9:00
Industry symposium
S345
8:00
10:00
Body shaping & body tightening
S185, S186
8:00
9:00
Fat grafting
S193
8:00
9:00
Gender reassignment in 2020
S217
8:00
10:00
Scars
S225, S226
8:00
9:00
Target Course – Echography to optimise injections
S177
8:00
9:00
Contributed talks – Lasers & EBD
S145
8:00
10:00
IMCAS Alert – Injectables & threads complications
S121, S122
8:30
12:30
The Innovation Shark Tank
S209 TO S212
8:30
18:00
Aptos Satellite: Thread lifting treatment, techniques and experience
APTOS HOSPITALITY SUITE: ROOM 353
8:30
18:00
– The Challenge of lips : right product, right technique – Bionutrishape and gender management – Bionutrilips – NanaSoft : new experience of injection – Medical highlighting to answer the demand of millenials – Embellissement des lèvres avec Art Filler Lips Soft (French Session)
LABORATOIRES FILLMED TRAINING LAB: ROOM 362
8:30
18:30
Webcast recording
IMCAS ACADEMY – WEBCAST 2
8:45
18:30
Open Stage talks – Industry guest lectures
S233 TO S240
9:00
10:00
Updates of toxins in functional anatomy
S162
9:00
10:00
Skin microbiome clinical applications
S154
9:00
10:00
Industry symposium
S346
9:00
10:00
Nanofat
S194
9:00
10:00
Non-invasive treatments for male genital aesthetics
S218
9:00
18:30
Live Demo – Lasers & EBD
S178 TO S184
9:00
10:00
Contributed talks – Injectables
S146
10:00
17:00
Aesthetic Forum (10am-5pm) – Dr Zisis BOUKOUVALAS, Dr Massimo GIANFERMI, Dr Alexander HAMERS, Dr Alexander ASLANI, Dr Gerhard SATTLER, Dr Afshin FATEMI
MOELLER MEDICAL GMBH HOSPITALITY SUITE: ROOM 343
10:30
11:30
Indications of toxins: prevention and management
S163
10:30
12:30
Live Aesthetic Surgery – High definition female and male body contouring
S203, S204
10:30
12:30
Photoprotection & sun damaged skin
S139, S140
10:30
12:30
Industry symposium
S131, S132
10:30
11:30
Home-use devices (HUDs) and skin aging
S155
10:30
11:30
Industry symposium
S171
10:30
11:30
Industry symposium
S347
10:30
12:30
Industry symposium
S187, S188
10:30
11:30
Cell therapies: mixed products
S195
10:30
11:30
Erectile dysfunction – New medical approaches
S219
10:30
11:30
Industry symposium
S227
10:30
11:30
Target Course – Injectables: a 2020 update
S147
10:30
11:30
Industry symposium
S123
11:30
12:30
Emerging toxins and other innovations
S164
11:30
12:30
Clean beauty for skin aging: myth or reality?
S156
11:30
12:30
Industry symposium
S172
11:30
12:30
Industry symposium
S348
11:30
12:30
Stem cells
S196
11:30
12:30
Updates in genital surgery for men
S220
11:30
12:30
Contributed talks – Body shaping
S148
11:30
12:30
Industry symposium
S124
12:30
14:00
LUNCH BREAK
12:30
13:15
RDV IMCAS Alert Clinical Dermatology
14:00
15:00
Off-label indications: lower face, mid face & body
S165
14:00
16:00
Live Aesthetic Surgery – Scarless breast reduction / Mastopexy augmentation
S205, S206
14:00
15:45
The Investors' Forum
S213
14:00
16:00
Clinical dermatology: red face
S141, S142
14:00
15:00
Industry symposium
S133
14:00
15:00
Skin aging ingredients
S157
14:00
15:00
Industry symposium
S173
14:00
15:00
Industry symposium
S349
14:00
15:00
Industry symposium
S189
14:00
15:00
Product analysis: PRP
S197
14:00
15:00
Aesthetic surgery trends for male face & body
S221
14:00
15:00
Industry symposium
S229
14:00
15:00
Target course – Female genital: regenerative medicine & rejuvenation
S149
14:00
16:00
Industry symposium
S125, S126
15:00
16:00
IMCAS Alert – Toxin complications
S166
15:00
16:00
Industry symposium
S134
15:00
16:00
Current and future skin aging digital solutions
S158
15:00
16:00
Industry symposium
S174
15:00
16:00
Industry symposium
S350
15:00
16:00
Industry symposium
S190
15:00
16:00
Product analysis: adipose derived
S198
15:00
16:00
Fillers, toxins & more for men
S222
15:00
16:00
Industry symposium
S230
15:00
16:00
Contributed talks – Female genital treatments
S150
15:45
18:30
The World Economic Tribune
S214 TO S216
16:30
17:30
New techniques, new approaches
S167
16:30
18:30
Live Aesthetic Surgery – Nymphoplasty / Penile augmentation
S207, S208
16:30
18:30
Clinical dermatology: dermoscopy
S143, S144
16:30
17:30
Industry symposium
S135
16:30
17:30
Combining cosmeceuticals and procedures
S159
16:30
18:30
Video Course – Threads
S175, S176
16:30
17:30
Industry symposium
S351
16:30
17:30
Industry symposium
S191
16:30
17:30
Target course – Rhinoplasty
S199
16:30
17:30
Male aesthetic procedures: updates 2.0
S223
16:30
18:30
Industry symposium
S231, S232
16:30
17:30
Contributed talks – Rejuvenation combined treatments and clinical dermatology
S151
16:30
18:30
Vascular complications & latest advances on hyaluronidase
S127, S128
17:30
18:30
Toxins for medical indications
S168
17:30
18:30
Hyperhidrosis
S136
17:30
18:30
I'm pro vs I'm con
S160
17:30
18:30
Industry symposium
S352
17:30
18:30
Industry symposium
S192
17:30
18:30
IMCAS Alert – Surgical complications
S200
17:30
18:30
The hair boom: what men want
S224
17:30
18:30
Contributed talks – Cosmeceuticals & Nutraceuticals
S152
18:30
19:30
Networking cocktail
---
SATURDAY 1 FEBRUARY 2020
8:00
10:00
Whitening & ethnic skin
S273, S274
8:00
9:00
Face lipofilling
S313
8:00
9:00
The patient journey: first procedure
S321
8:00
18:30
Open Stage talks
S353 TO S360
8:00
10:00
Vitiligo
S249, S250
8:00
9:00
Middle East & North Africa Masterclass – Periocular rejuvenation: practical approach
S241
8:00
9:00
Threads anatomy & theories
S265
8:00
10:00
New technologies
S281, S282
8:00
10:00
Tips & tricks for botulinum toxin A & fillers and what's new in my practice
S297, S298
8:00
10:00
Buttocks implants, graft or fillers: the quest of the grail
S305, S306
8:00
9:00
Young surgeons – Breast plasty how to make it easy and reproductible
S329
8:00
10:00
Photodynamic therapy (PDT)
S337, S338
8:00
9:00
Contributed talks – Face surgery
S257
8:20
17:30
Live Demo – Injectables, Peelings, Cosmeceuticals
S289 TO S296
8:30
18:00
PRX-T33: a debate with the experts – Update and share experiences with proficient practitioners: a chance to perfect your techniques with PRX-T33 and other therapies in combination.
WIQO – A GPQ BRAND TRAINING LAB: ROOM 332 + 333M
8:30
18:00
1. Non surgical anti aging treatments: skin rejuvenation system with minimal downtime and fast results 2. Micro-needling; infusion of active substances: understanding and assessing the molecular weight of drug delivery through micro-needling 3. Alopecia: combination therapies and delivery of active substances to stimulate and sustain hair growth
DERMAPENWORLD TRAINING LAB: ROOM 322 + 323M
8:30
18:00
Masterclass A – Sunekos algorithm for face. A new protocol for all ages. Masterclass B – Sunekos 200 special applications: periocular area and forehead. – New Sunekos Body: a new injectable for arms laxity, inner thigh and stretch marks.
SUNEKOS TRAINING LAB: ROOM 330 + 331M
8:30
18:30
Webcast recording
IMCAS ACADEMY – WEBCAST 3
9:00
10:00
Breast lipofilling
S314
9:00
10:00
Practice management: bring new revenues into your practice
S322
9:00
10:00
Middle East & North Africa Masterclass – Challenging cases in aesthetic dermatology
S242
9:00
10:00
Threads innovative products & alternative tools
S266
9:00
10:00
Young dermatologists – Laser applications
S330
9:00
10:00
Contributed talks – Breast surgery
S258
10:30
12:30
Industry symposium
S275, S276
10:30
11:30
Buttocks lipofilling
S315
10:30
11:30
The risks in your practice that you are not even aware of
S323
10:30
12:30
Integrative dermatology (microbiome, immunology…)
S251, S252
10:30
11:30
Middle East & North Africa Masterclass – Aesthetic treatments in patients with systemic diseases
S243
10:30
11:30
Threads practical techniques
S267
10:30
11:30
AI & robotics for aesthetics
S283
10:30
11:30
Industry symposium
S299
10:30
11:30
Asymmetry in facial beauty: how to analyse it and do we treat it
S307
10:30
12:30
Young dermatologists & young surgeons – Fillers, toxins & dermatologic surgery
S331, S332
10:30
12:30
Industry symposium
S339, S340
10:30
11:30
Target Course – Tattooing & tattoo removal: 2020
S259
11:30
12:30
Lipofilling for other indications
S316
11:30
12:30
Building a loyal patient base
S324
11:30
12:30
Middle East & North Africa Masterclass – Pitfalls in aesthetic dermatology practice
S244
11:30
12:30
Threads for the nose or not?
S268
11:30
12:30
AI & robotics: clinical dermatology
S284
11:30
12:30
Industry symposium
S300
11:30
12:30
Facelifts: classic vs new approach
S308
11:30
12:30
Contributed talks – Body surgery
S260
12:30
14:00
LUNCH BREAK
14:00
15:00
Profiloplasty for the nose & submental area
S277
14:00
15:00
Innovations: use of cell therapy products
S317
14:00
15:00
How patients choose physicians in 2020?
S325
14:00
16:00
Oncologic surgery of the nasal pyramid
S253, S254
14:00
16:00
Tips & tricks for lasers & EBD applications in dermatology
S245, S246
14:00
15:00
Eastern Europe Masterclass – Cosmetologist and plastic surgeon: safe combination of techniques
S269
14:00
15:00
AI & robotics: minimally invasive treatments & surgery
S285
14:00
15:00
Industry symposium
S301
14:00
15:00
Body contouring
S309
14:00
15:00
Young dermatologists – Skin cancer
S333
14:00
15:00
Industry symposium
S341
14:00
15:00
Contributed talks – Peelings & mesotherapy
S261
15:00
16:00
New concepts for volumetric pan facial structural rejuvenation
S278
15:00
16:00
Innovations in regenerative medicine: systemic use
S318
15:00
16:00
To digitalize, or not to digitalize: that is the question
S326
15:00
16:00
Eastern Europe Masterclass – Scar prevention and treatment
S270
15:00
16:00
AI for digital imaging: diagnosis & communication
S286
15:00
16:00
Asia Masterclass – How ultrasonography helps injection techniques
S302
15:00
16:00
Middle East & North Africa – Invasive vs minimally invasive facial rejuvenation: pros & cons
S310
15:00
16:00
Young dermatologists' awards
S334
15:00
16:00
Contributed talks – Clinical dermatology
S262
16:30
17:30
Combined treatments for the face & lips
S279
16:30
18:30
Videorama of the latest innovations in regenerative surgery
S319, S320
16:30
17:30
E-reputation & social media: there's no way out
S327
16:30
17:30
Dermatologic surgery: keloid scars
S255
16:30
17:30
Biostimulatory fillers
S247
16:30
17:30
Eastern Europe Masterclass – What we have learned from long term treatments and follow-ups of patients
S271
16:30
18:30
Video Course – Injectables
S287, S288
16:30
17:30
Asia Masterclass – AI in aesthetic medical practice
S303
16:30
17:30
Target Course – Facelift I
S311
16:30
17:30
Young surgeons – Otoplasty
S335
16:30
18:30
Hair removal, how to manage
S343, S344
16:30
17:30
Contributed talks – Hair restoration
S263
17:30
18:30
Combined treatments for the orbit
S280
17:30
18:30
Facebook, Instagram, Twitter, Snapchat, etc. Where and how should you go?
S328
17:30
18:30
Dermatologic surgery: nail surgery
S256
17:30
18:30
Yellow lasers: a new option for vascular lesions
S248
17:30
18:30
Eastern Europe Masterclass – Prevention and management of complications of BTXA for approved and unlabeled aesthetic indications
S272
17:30
18:30
Asia Masterclass – New aesthetic procedures for Asian beauty
S304
17:30
18:30
Target Course – Facelift II
S312
17:30
18:30
Young surgeons' awards
S336
17:30
18:30
Contributed talks – Threads
S264